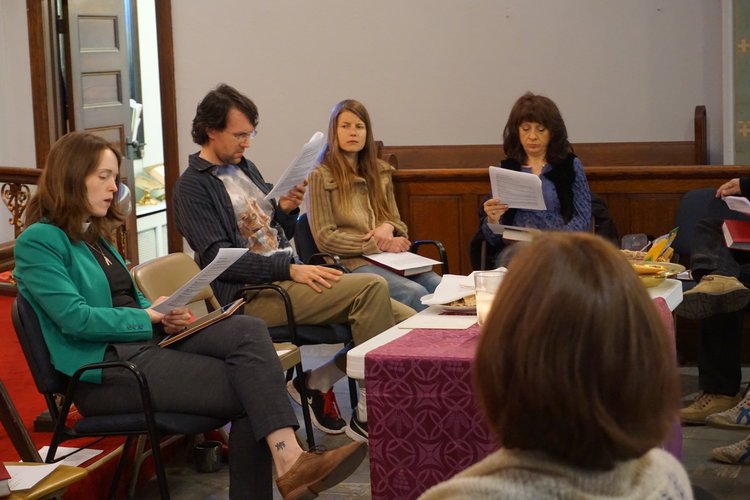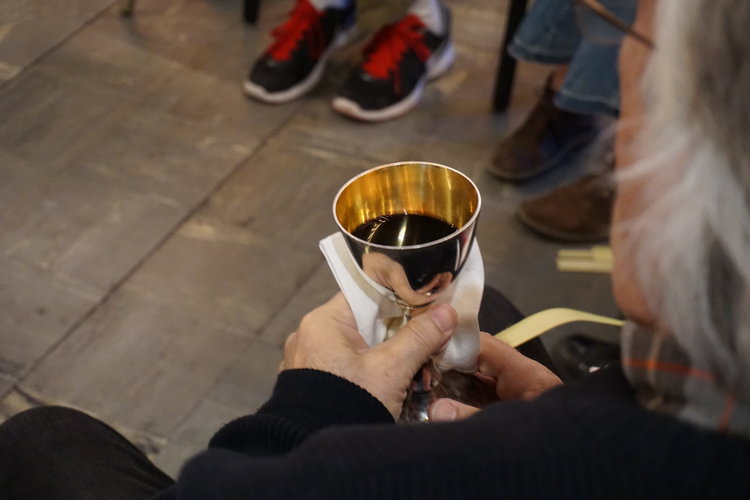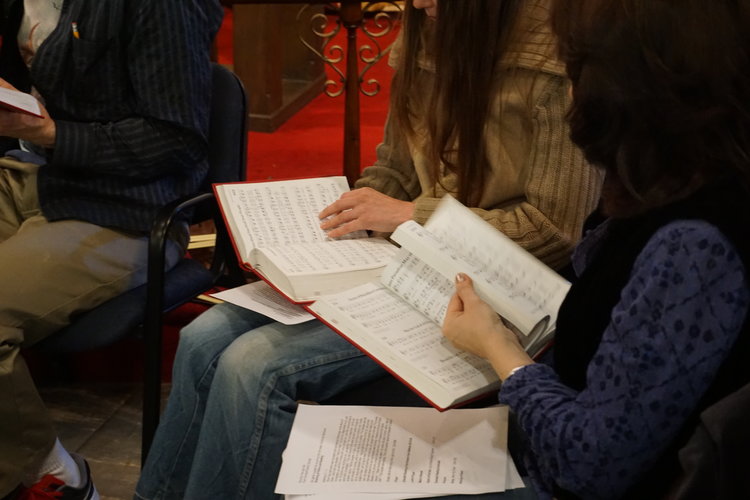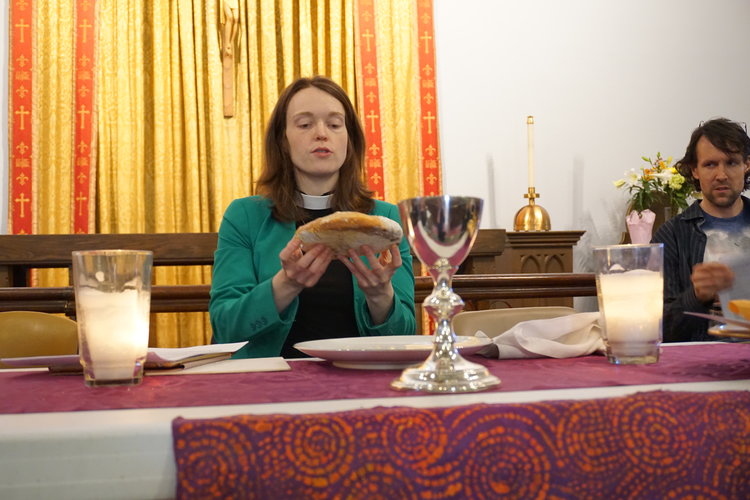 Sunday, November 3rd
We'll celebrate All Saints Day this Sunday.
First Reading:Ephesians 1:11-23
11 In Christ we have also obtained an inheritance, having been destined according to the purpose of him who accomplishes all things according to his counsel and will, 12 so that we, who were the first to set our hope on Christ, might live for the praise of his glory. 13 In him you also, when you had heard the word of truth, the gospel of your salvation, and had believed in him, were marked with the seal of the promised Holy Spirit; 14 this is the pledge of our inheritance toward redemption as God's own people, to the praise of his glory.
15 I have heard of your faith in the Lord Jesus and your love toward all the saints, and for this reason 16 I do not cease to give thanks for you as I remember you in my prayers. 17 I pray that the God of our Lord Jesus Christ, the Father of glory, may give you a spirit of wisdom and revelation as you come to know him, 18 so that, with the eyes of your heart enlightened, you may know what is the hope to which he has called you, what are the riches of his glorious inheritance among the saints, 19 and what is the immeasurable greatness of his power for us who believe, according to the working of his great power. 20 God put this power to work in Christ when he raised him from the dead and seated him at his right hand in the heavenly places, 21 far above all rule and authority and power and dominion, and above every name that is named, not only in this age but also in the age to come. 22 And he has put all things under his feet and has made him the head over all things for the church, 23 which is his body, the fullness of him who fills all in all.

Gospel:Luke 6:20-31
20 Then he looked up at his disciples and said:"Blessed are you who are poor,
for yours is the kingdom of God.
21 "Blessed are you who are hungry now,
for you will be filled.
"Blessed are you who weep now,
for you will laugh.
22 "Blessed are you when people hate you, and when they exclude you, revile you, and defame you on account of the Son of Man. 23 Rejoice in that day and leap for joy, for surely your reward is great in heaven; for that is what their ancestors did to the prophets.
24 "But woe to you who are rich,
for you have received your consolation.
25 "Woe to you who are full now,
for you will be hungry.
"Woe to you who are laughing now,
for you will mourn and weep.
26 "Woe to you when all speak well of you, for that is what their ancestors did to the false prophets.
27 "But I say to you that listen, Love your enemies, do good to those who hate you, 28 bless those who curse you, pray for those who abuse you. 29 If anyone strikes you on the cheek, offer the other also; and from anyone who takes away your coat do not withhold even your shirt. 30 Give to everyone who begs from you; and if anyone takes away your goods, do not ask for them again. 31 Do to others as you would have them do to you.
Every Sunday morning at 11, we come together to listen to readings from the bible, discuss their meaning in the context of our lives and world, sing psalms and hymns together, and reenact the Last Supper. Afterwards we enjoy coffee, snacks, and conversation about: 1) anything; 2) everything.
We gather in a beautiful worship space where the altar is set in the midst of the gathering and the pastor preaches from the floor to allow engagement with the people. We combine the basics of traditional Lutheran worship with creative new practices that bring people closer to the action.
The sermon time is two-way; those gathered are invited to share their own reflections.
The communion table, where bread and wine become body and blood, is open to all who trust the grace and promises of God
We have a space for children and families and involve those of all ages in making worship happen.
Worship at the Park Church Co-op welcomes community members to explore faith through ritual, prayer, music and reflection. We are an inclusive church, where all are welcome, regardless of faith background, gender identity, sexual orientation, nationality or culture or political persuasion.
Come see our pumpkins, orange lights and fauxliage!
COMPLINE (CHORAL NIGHT PRAYER)
FIRST THURSDAY of each month, 8:30PM [Check calendar]
Every first Thursday of the month, a talented group of vocalists sing ancient prayers to create a rich ambiance for your prayer and meditation. The church is dark, except for the light of candles flickering at the front. The mood is peaceful while keeping a sense of Divine mystery. It is a wonderful way for you to decompress at the end of the day. This event is open for all.
CIRCLE SINGING
EVERY OTHER SUNDAY 6PM TO 8PM [CHECK THE CALENDAR]
Debbie Attias hosts circlesinging at Park Church. Join our joyful community of spontaneous song!
Whether you're an experienced vocal improviser or a secret shower singer, please add your voice to the circle in the breathtaking sanctuary of the Park Church Co-op in Greenpoint, Brooklyn.

Please help us make this space inclusive to singers of all experience levels. Be responsible for your own individual learning.
$10 - $15 suggested donation. No one turned away for lack of funds.
OPEN SANCTUARY
Please confer with our calendar for open sanctuary times.
Besides Sunday mornings, the church is often open during the week for you to come in. When you see the big red doors flung wide, don't be afraid to come up and take a peek!
The library at the back is open for reading and quiet time and the sanctuary space is open for prayer and meditation.
You can check the calendar for library times to know when the church is open.